leak [leek] n. An intentional disclosure of secret information.
Large Pr
o
Large Professor's solo debut The LP is a time capsule. Finished in 1996, it was not released until 2009. (for proof, there is a lyric about "cellular internet" in the song "Havin' Fun")
A highlight is "Queens Lounge", which borrows its hook from "Genius of Love" by Tom Tom Club, where the drummer sings:
James Brown, James Brown
James Brown, James Brown
Queens Lounge, Queens Lounge
Queens Lounge, Queens Lounge
T P
o

wer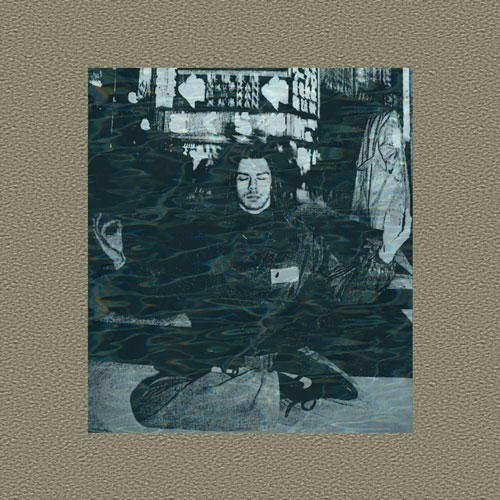 I've been listening to T Power's 1995 EP Police State. Instruments are programmed with dizzying virtuosity, causing limbs to jerk. T power is a synthesizing samplist using sampling synthesizers and the result is artful.
"Is there another jungle beyond the Forbidden Zone?" - sample (Planet of the Apes) in T Power's track "Elemental".
GearSlutz forum member "entropy" wrote here about T Power's remix of DJ Soul Slingers' "Abducted":
That mix (horrible as it was) was mine….. if i remember properly, it was 3 versions of Amen, one panned each side and one down the centre . . . The demo we had done was slamming and in typical D&B label fashion, the mix was done thru the night and the cut was booked the following morning . . . another very program entensive Amen tune was Silver off the "…Intuitive Mind…" album, it still puts a smile on my face when I hear that tune. There's a bugs bunny sample in it and when we were writing, we were in fits a laughter every time that damn thing played.
This article from Arts section NYT (Jan 11, 1996) mentions T Power, as well as another UK gem Radar by Earthling.
The Industry
How Music Got Free (what a clumsy title!) is an upcoming book by Stephen Witt. It includes the story of Dell Glover, a leaker of pre-release CDs from Universal Music Group. The real crime drama unfolds in this feature in The New Yorker by the author.